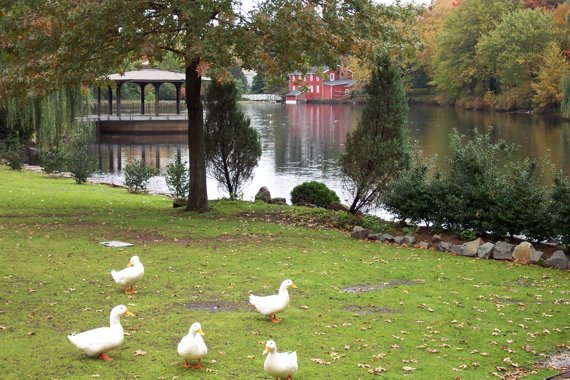 Photo by Bill Grippo'62
Timeless through the years,
A walk in the fall,
Ice skating in winter,
A first kiss in the spring,
A wedding in summer.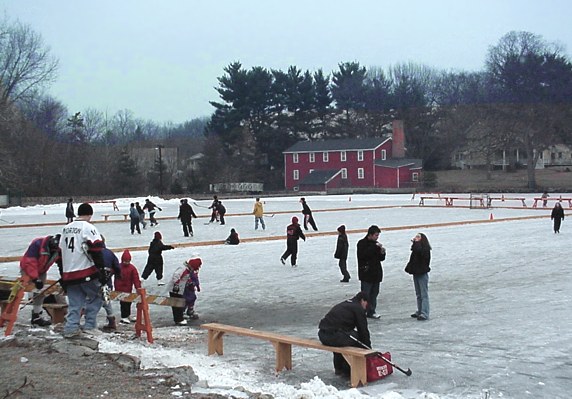 Photo by Peter Eftychiou '69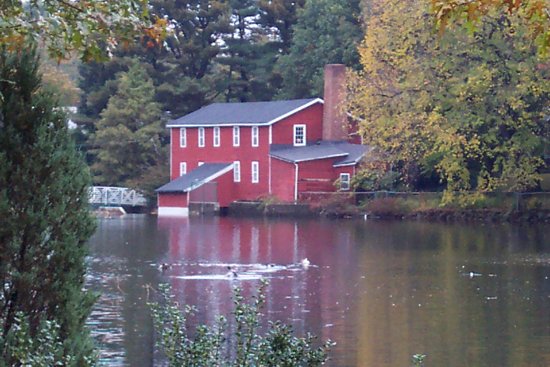 Photo by Bill Grippo'62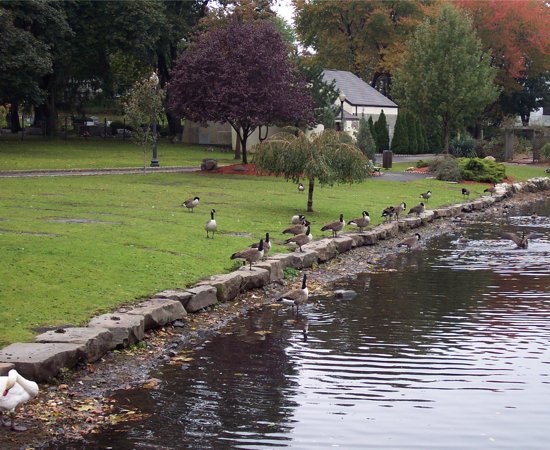 Photo by Bill Grippo'62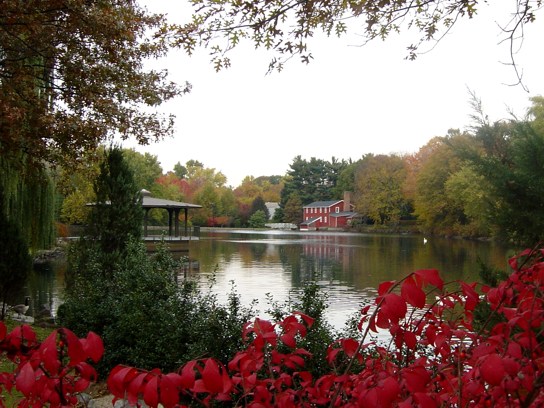 Photo by Laura Johnston, 1982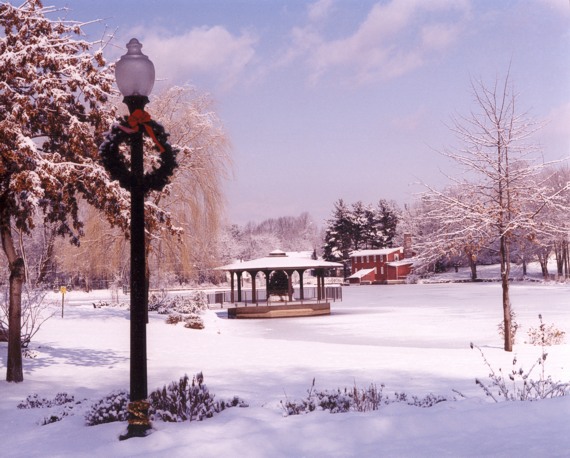 Centennial Photograph ©
Photo was taken in 1993 as a grab shot after Robert was done plowing the streets.
After an overnight snow fall. Virgin snow & no ducks or geese. A true picture postcard
and one of our hometown as well. It has become a much wanted picture, reminding all those
who once lived, played and skated here of such wonderful memories.
Photo by
Robert Kirsch. 71
Copyrite, used with permission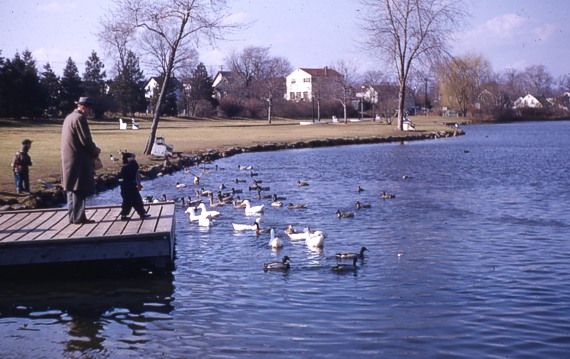 This pic is from the 1940's I am told. The photographer's daughter sold these slides on eBay and I bought them. I have no idea who the people are in the photo.
Jim Masterson
Class of 83